Two Faced Types
These are immediate typographic and cultural quips, although some might require decoding to understand. Questions come to mind: What is the purpose of designing typefaces that embody a concept? Is it that written language is insufficient to satisfy some authors in conveying their meaning? Is it idle creative doodling simply because you can? Is a mass marketed font detrimental to conscious understanding as it elicits an almost Pavlovian response of recognition?
more about this work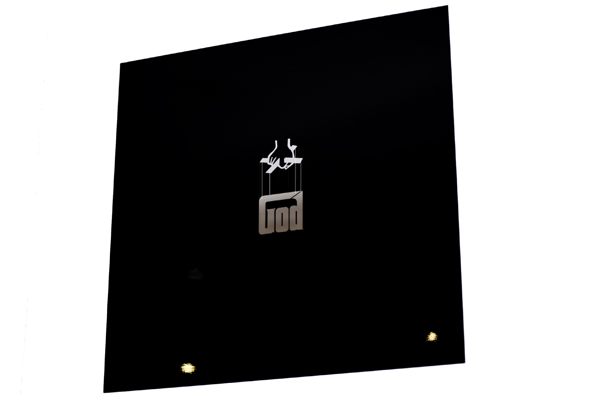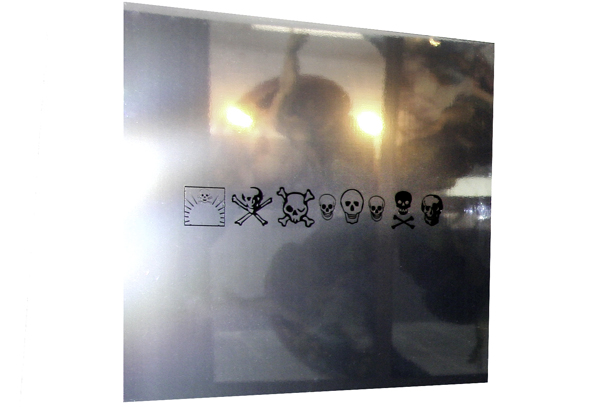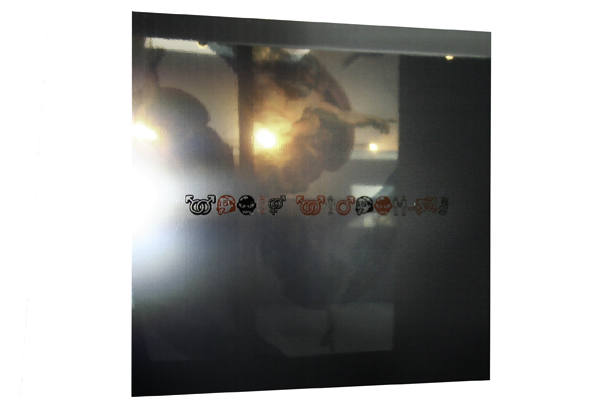 2007 – 2008
digital prints mounted on aluminium / / / / / / / / / / / 80 x 80 cm I 31.5 x 31.5 in each
Clearly not a problem – and in fact the goal – for the marketing community, but correctly question by these schizofonts. Where though is our atheism towards the manipulations of commerce? Has faith in one illusory solution supplanted another?
As the Erotica and Speech bubble typefaces reveal (Erotica typeface spelling out the words Moral Majority or the Speech Bubbles typeface saying Tractatus Logico Philosophicus and thus referencing Wittgenstein's concept of "language games") , text can also be the enemy of the signified concept, even as it reveals it. These works make this explicit but it tempts us to consider the wider implications of the conflict between written language and constructed meaning.
It also demonstrates the difference of our writing to those languages utilising pictograms and finds that the distance between signifier and signified allows for mischief.  They are two–faced in that they suggest meanings that may not be real – a process which implies that ones previous perceptions may also be incorrect.