Philosophy without Listening
Wittgenstein's 7th proposition from his Tractatus Logico-Philosophicus – "Whereof one cannot speak, thereof one must be silent" – is communicated by hand graphics mimicking the text.
more about this work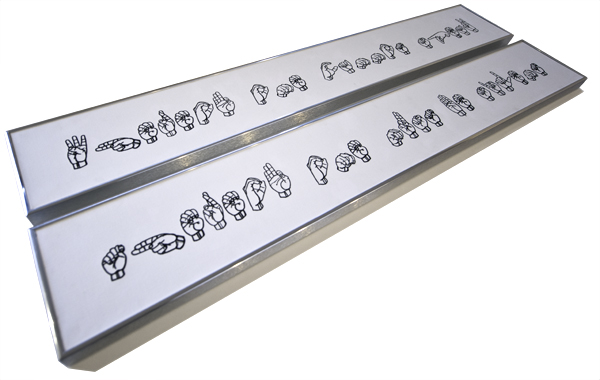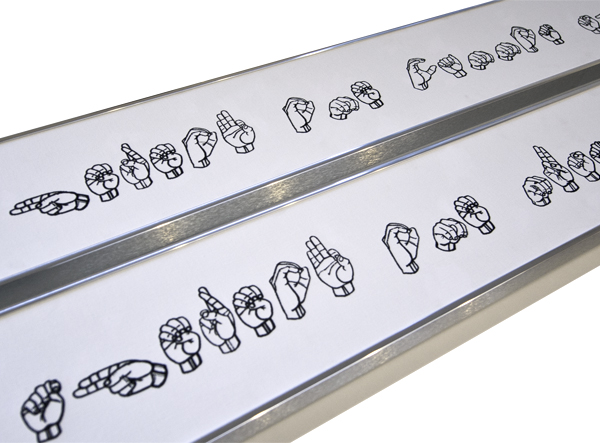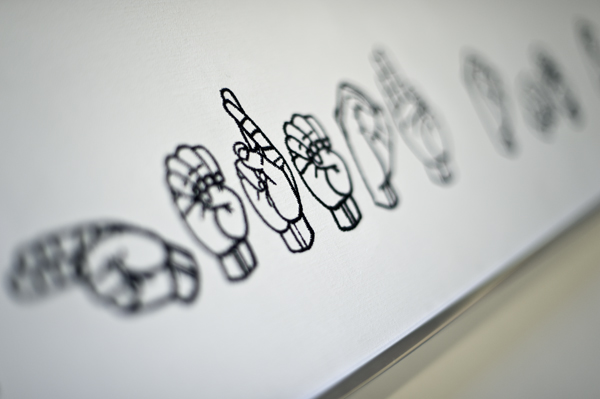 2008
2 embroideries on canvas, metal frames / / / / / / / / / / / / / / 136 x 21 cm I 53.5 x 8.3 in each
A superficial resemblance to a sign language misdirects the admonishment to silence – it is redundant to those without spoken language, as perhaps it is to those who speak.
A speaker of great reputation verbalising a direction to be silent is expressing a need for authority and control, hidden behind a request for relevance, circumspection and value.
Likewise the faux signing hands say one thing while expressing altogether a flawed pretence at communication.