Hegel's Angels mc
Would Hegel be pleased to see Hegel's Angels roll around a bend in the road, extend an arm in friendship and say, "Hey bro"? To be honest you would have to think that he might be a bit taken aback, admittedly motorcycles in the early 19th century would be somewhat of a surprise. But once he was over that… well, did the guy like to party? Avoiding the absolute, we would have to say – not much.
more about this work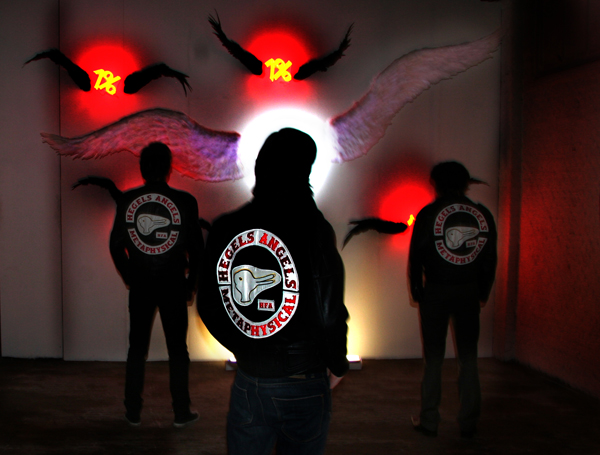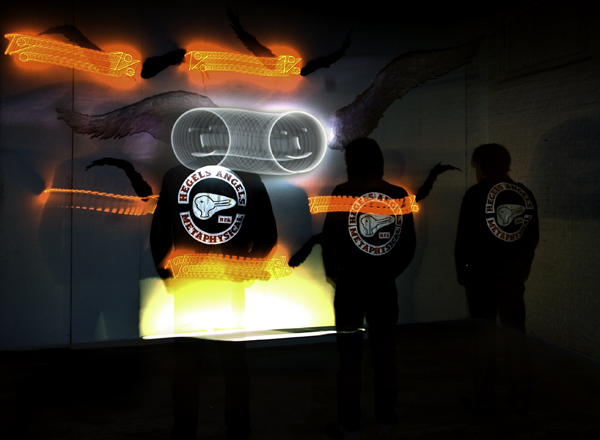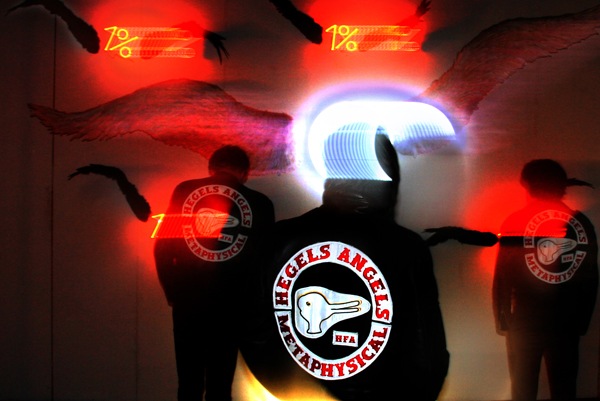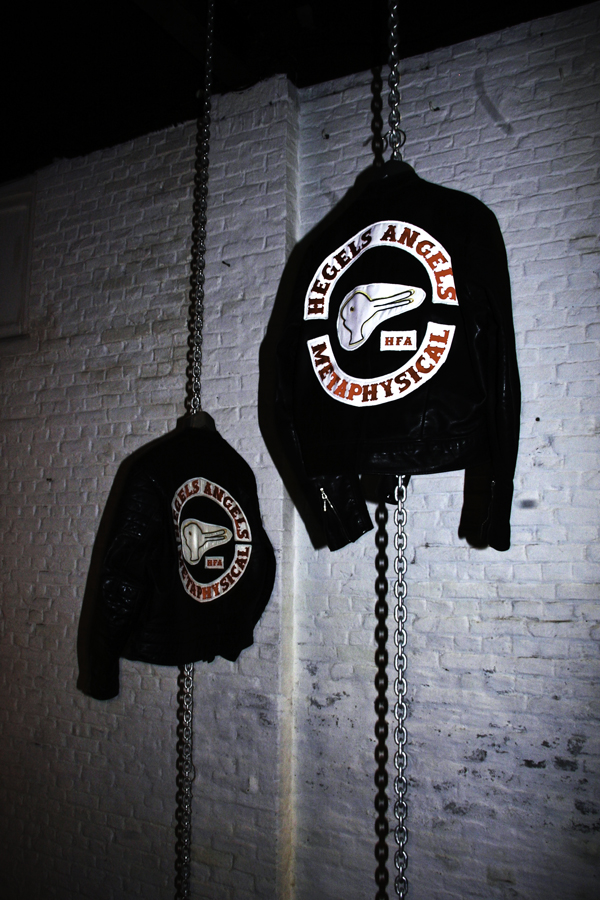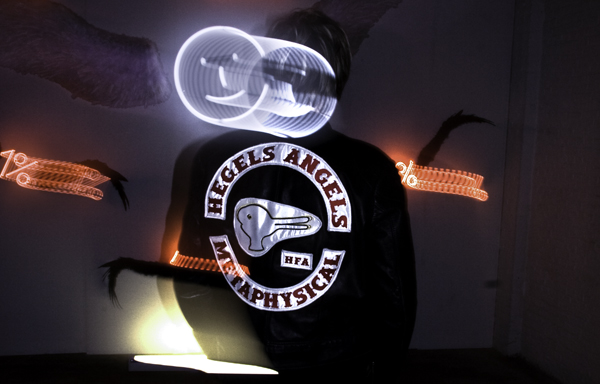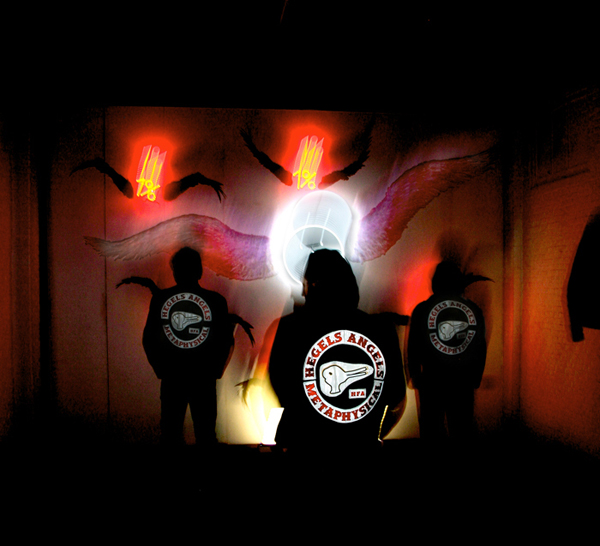 2008
bespoke vintage motorcycle leather jackets, embroidery on silk / / / / / / / / / / / / / / / / / / / / / edition of 3 + 3 AP
A motorcycle does provide for a useful proposition to broach metaphysical enquiry. For example while travelling along a road on a motorcycle one is afforded an excellent model for describing the space time continuum, at least in Einstein's terms: ahead of you is the future – both in space and time, behind is the past and the present exists only with you the rider (and then only in the rider's mind?). Should you pass someone on the roadside the present is now owned/shared by two beings, one moving into the future both physically and temporally, and one who is not making such a spatial assault but is nevertheless moving into the future, their present in their mind. Thus it would be useful for motorcycle clubs to expend more energy on ontological musings and orient themselves towards those notable in this field. After all that's quite a simple example, what now if the bike has two people on it, and is moving through a crowd, how many presents exist, are we to make a leap to quantum theories and embrace multiple universes?
So will Hell's Angels welcome some philosophical interventions? Will they be happy they can now have jackets that hint at the obscurantism of Hegel while enjoying the Duck/Rabbit of Wittgenstein's conjectures? Might they reason that while it could hold a wing–like quality it is very *definitely* also a duck and/or a rabbit, thus it is a fitting icon for the outlaw motorcycle club. They at once have defined themselves as the 1% of troublemakers, but also appearing as a fraternal group with great organisational abilities. There is argument about whether they are largely criminal enterprises by various state's law enforcement arms or misunderstood clubs for dissenters to conventional mores with an affinity for motorbikes and machismo. Either way they do provide community, a human need much neglected in a current atomised culture. And so, good or evil, they are very necessarily human organisations that fulfil social roles for their members. But we'd advise against 'fucking with them' just to be safe.