Cartography of creative origins & practice in artistic species
Sigmund Freud theorised that art is the product of sublimated sexual desires, kinky desires. Katherine Gates made a map of fetishes and aberrant sexual behaviour. We compared artists' work to these documented peccadilloes; we then reconfigured the map to show artists in the place of the behaviours we judged them to be interested in. We made this a series of paintings to place it more firmly into common artistic practice. And we had fun.
more about this work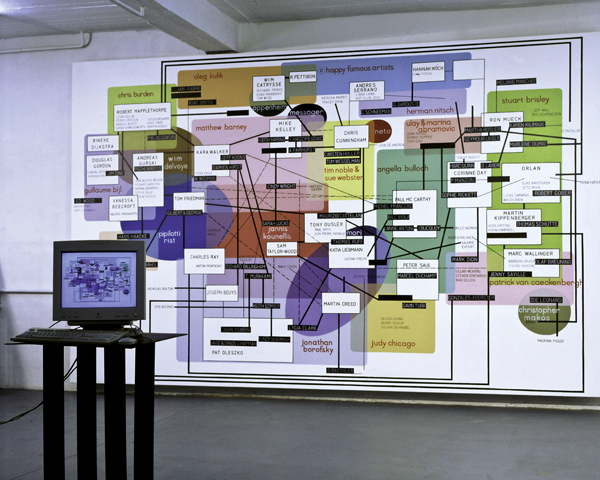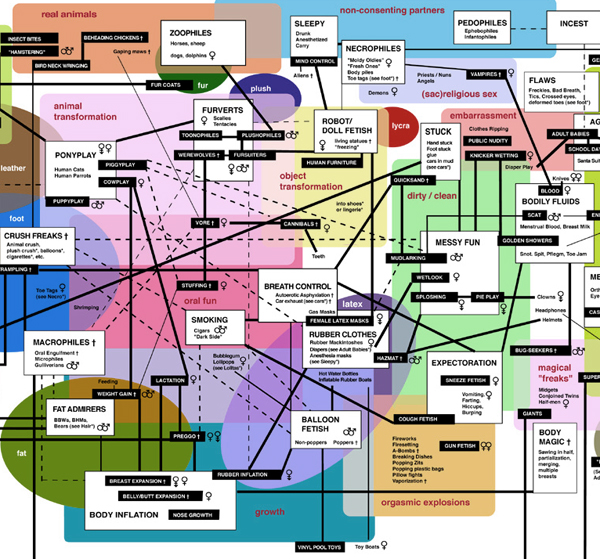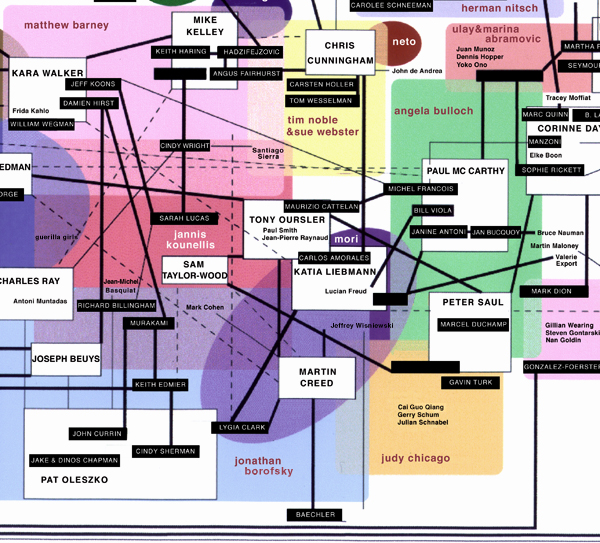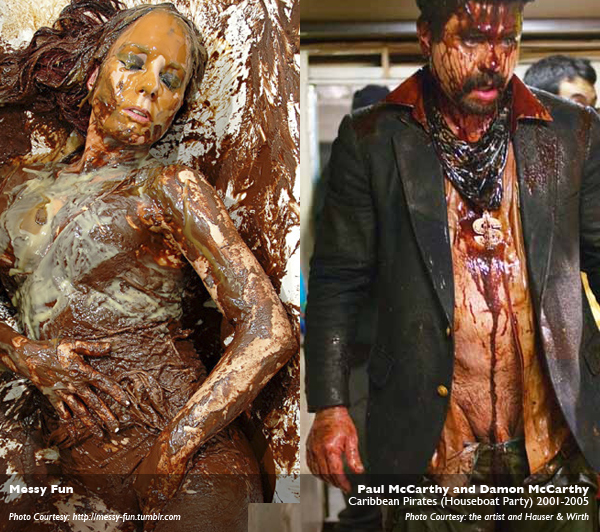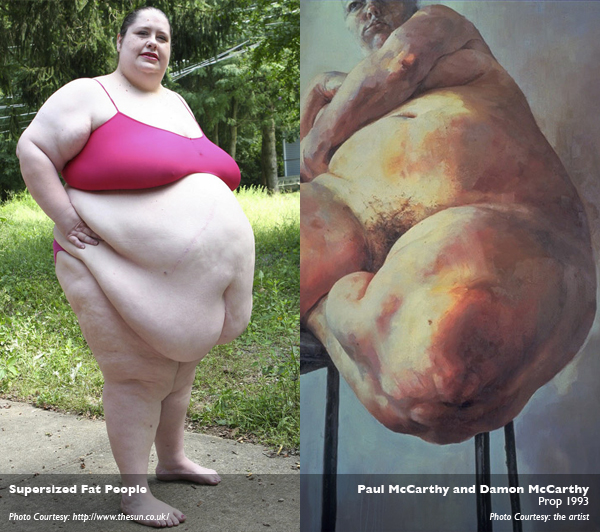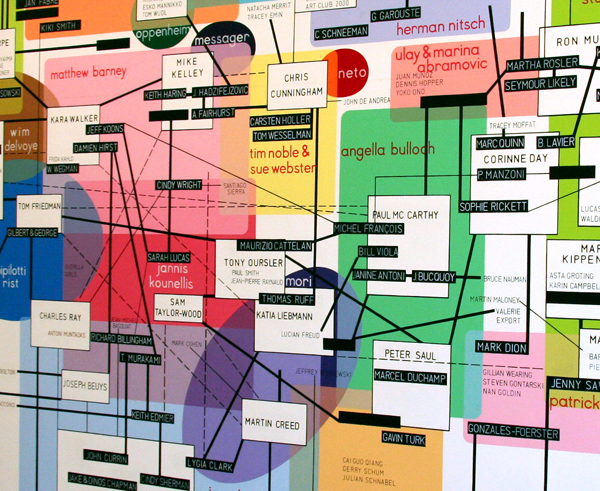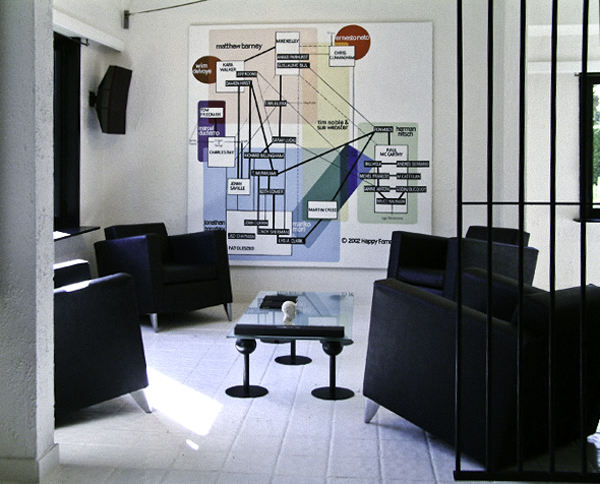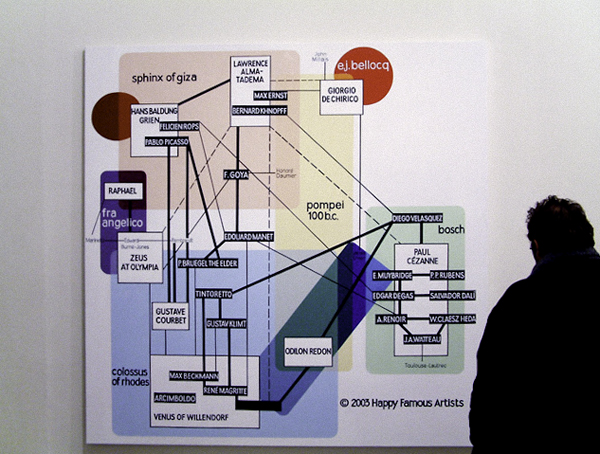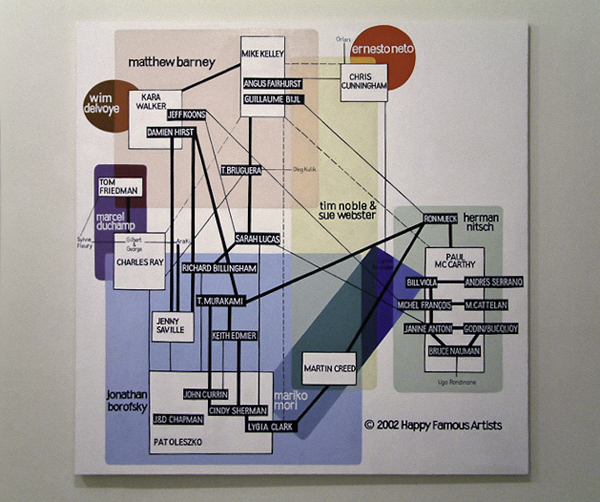 2002 – 2004
acrylic and oil on canvas, interactive website, accompanying catalogues / / / / / / / / / / / / / / / / / Contemporary Art II: 4.5 x 2.8 m I 177 x 110 in Contemporary Art I: 2 x 2 m I 78.7 x 78.7 in Classical Art: 2 x 2 m I 78.7 x 78.7 in
– A big colourful, pseudo scientific satire, sexy, and containing within it the seeds of much scandal and gossip firmly rooted in art history.
With humor and love for the subject(s), we built theory upon theory, supposition upon sly imagining, to show an interconnected ethnographic map of artists in subjective cocoons of kinky desire.
Like all great works of cartography it symbolises an enormous world of information, allowing the observer to travel anywhere within it and discover for themselves in greater detail the parts that interest them. It also rewards the art lover, like football statistics for the aesthete. Full of names and related works that convey more meaning the more you know about them.
What we hope to do next is for the map to become a board game, a gossip fueled psycho analytical conundrum where players use a scaled down map and hundreds more names to make their own connections, statements and deranged claims. Where perhaps the sublimation of the most repellent sexual fetishes are guessed at causing politicians, scientists and economists to be catalogued on grand new maps that defy any repudiation.