Art Macht Frei
This work takes the infamous slogan "Arbeit macht frei" from Nazi concentration camps and copies the exact form but for the removal of 3 letters changing work (arbeit) to art. Hereby we suggest that the art world is similarly deceitful and stratified into elites where many toil but few are truly rewarded. As such it is an extreme comparison, a strategy to garner attention but also a comment feeding back into the economic and political sphere.
more about this work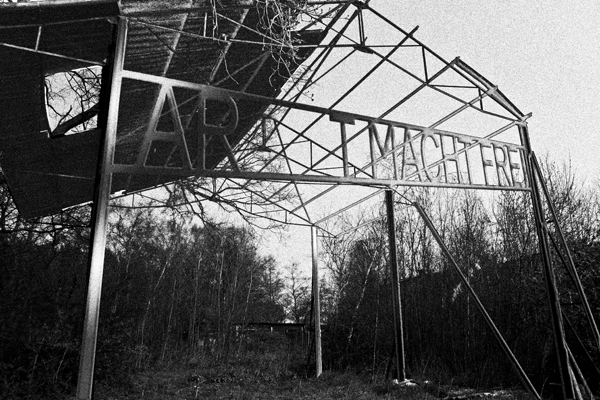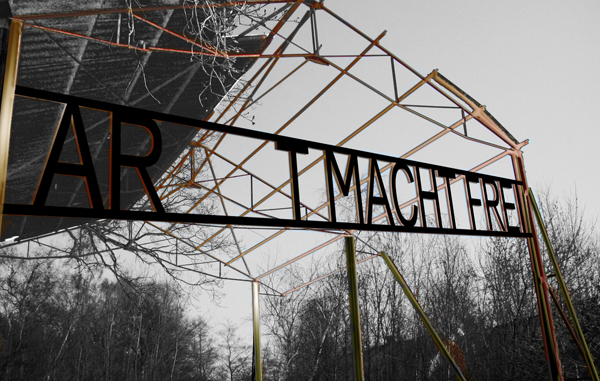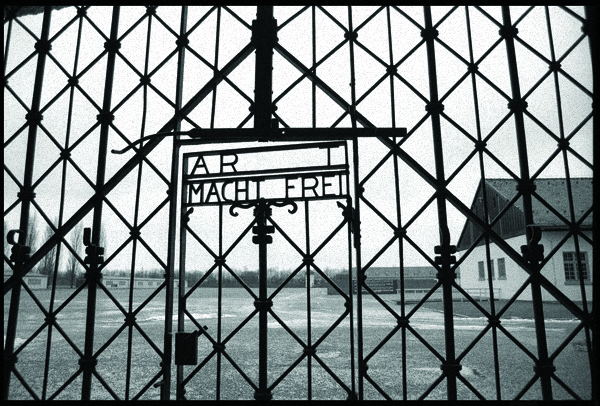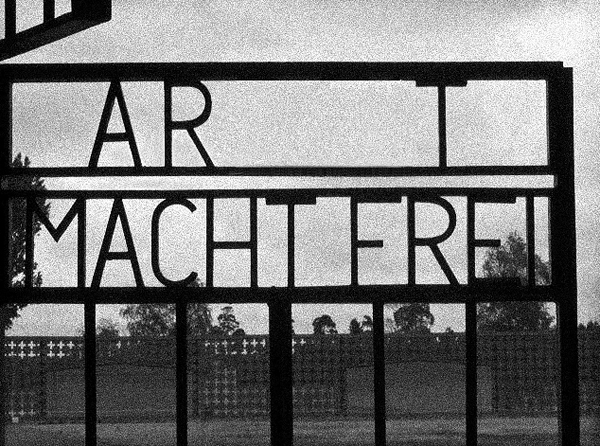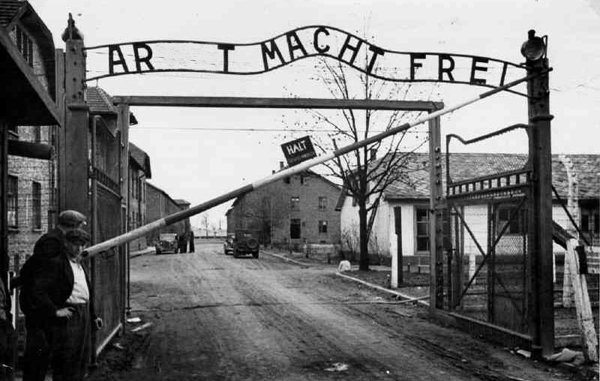 2004, 2007
Iron gate
Who does prosper most from our labour? Who becomes free?
Work makes you free – the anodyne confidence trick that assuaged the self-deluding locals that concentration camps were factories and the inmates to ponder they might survive if they worked hard. Soon a dog-eat-dog laissez-faire economy of human endurance and hardship became established and to the winners, the hope of life and freedom. Meanwhile, in the factories producing Zyklon B, workers competed in the rat race to gain promotion and better wages, their hard work to produce the freedom of a secure pension in the glorious Reich. Thankfully no such lies are around today to trick us, all is well in this, the best of all possible worlds.
Luckily we artists also exist in this paradise. Where once the unregulated criminality of dealers and rich investors flourished, there is now a structure of non-hierarchical freedom where only our talent counts. The culture supports us, ensuring the material worries of food, shelter and clothing are removed, allowing pure creativity unshackled from the primitive notions of capital exchange, careerism, politicking and hegemony. No longer will art history be suffocated with the portraits of the elites and their playthings, the patron no longer calls the tune and the market is silenced. Value resides in existence, human dignity irreducible, creation unbound.
At last it is true, this work will make you free. There is nothing to fear, enter the gallery. Humanity has at last civilised itself *.
* Terms & conditions apply.