cruel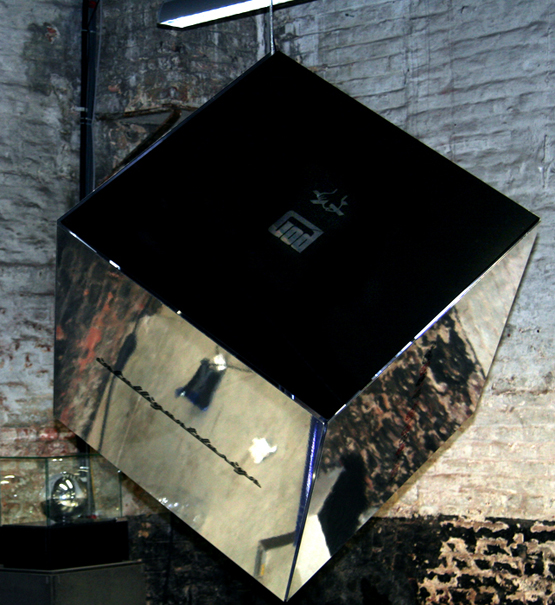 GROUP SHOW @ BROELMUSEUM - KORTRIJK - BELGIUM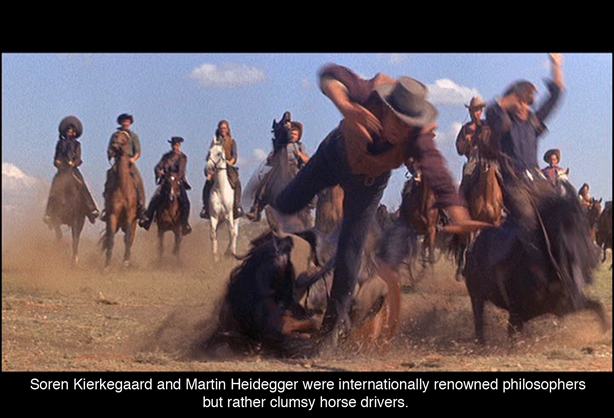 —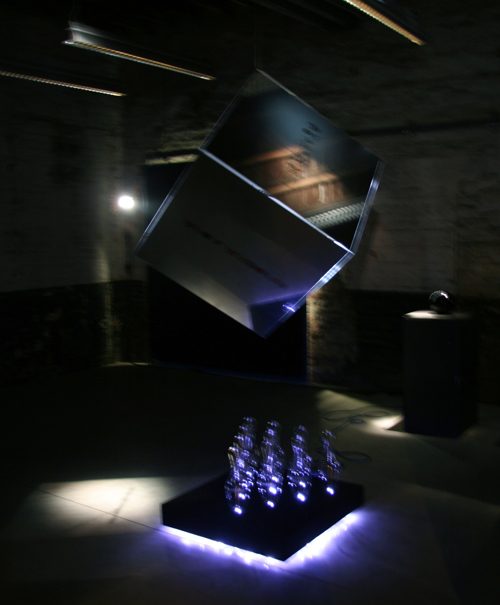 intentions
HAPPY FAMOUS ARTISTS PRESENT BURDEN OF FAITH @ CRUEL INTENTIONS, CURATED BY NATHALIE VANHEULE. THIS SLEEK EVIL BEAUTY HAS BEEN CREATED IN COOPERATION WITH RICK B., OUR WICKED BRITISH CONNECTION. ADDITIONAL CREDITS GO ALSO TO JEFF BLIND, WHO WORKED WITH US ON THE CONCEPT OF THE ORIGINAL BOWLING PINS & SOME OF THE 'PSYCHOFONTS' USED IN THE INSTALLATION. HOWGH RICK, HOWGH JEFF. MAY THE FAME BE WITH YOU! THE EXHIBITION WILL RUN TILL JUNE 7TH 2009 IN PAARDENSTALLEN BROELMUSEUM, KORTE KAPUCIJNENSTRAAT, KORTRIJK. AND WE'RE IN A SPARKLING COMPANY OF, AMONGS OTHERS, RACHEL AGNEW, CINDY WRIGHT, FILIP VERVAET, NADIA NAVEAU OR NATHALIE HERSELF, SO GET YR ASS OVER THERE! OPENING HOURS ARE TUE-FRI 2-5PM OR SAT-SUN 11AM-6PM. THESE RELUCTANT TO TRAVEL CAN ADMIRE THE BURDEN OF FAITH FROM ALL SIDES ON OUR FLICKR SITE, IN DARKNESS AND/OR FULL LIGHT.
berliner
kunstsalon
06 BERLINER KUNSTSALON ART FAIR, BERLIN, GERMANY
PLACEBOKATZ INCLUDED THE HAPPY FAMOUS ARTISTS' WESTERN PHILOSOPHY SERIES TO THE WORKS ON DISPLAY @ THE BERLINER KUNSTSALON ART FAIR. HOWDY? HOWDY! :-)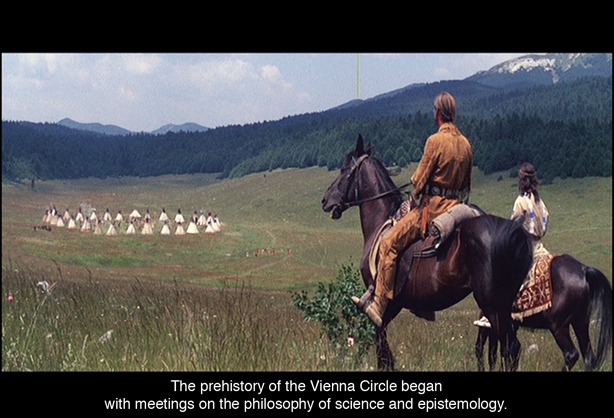 suicide
commando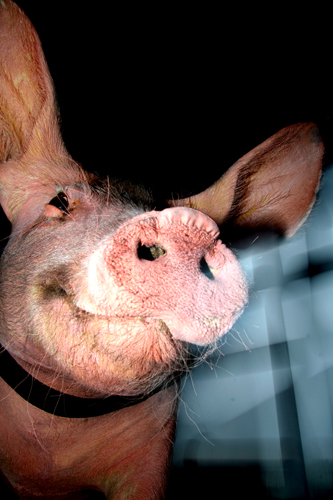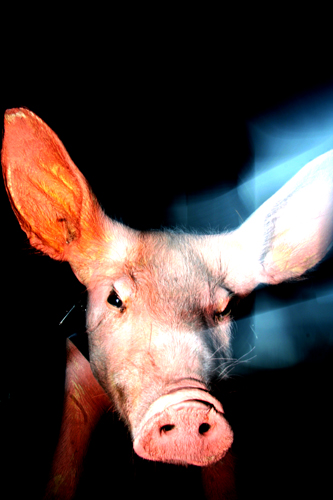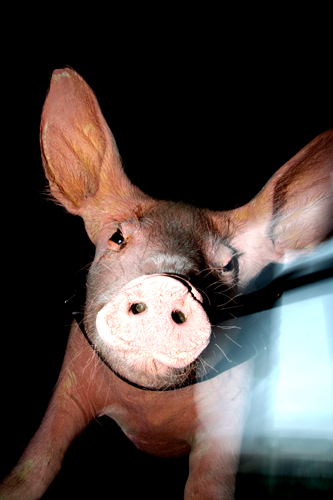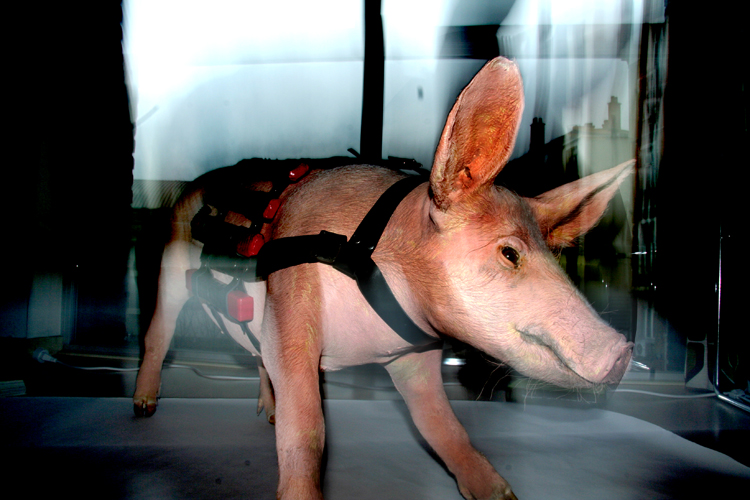 THE HAPPY FAMOUS ARTISTS' SUICIDE COMMANDO PIGGY WILL SOON GET A NEW HOME IN ROTTERDAM. WE'LL MISS YOU LITTLE BASTARD, BUT IT'S TIME
FOR YOU TO FACE YOUR MISSION.
on the
warpath!
BEWARE ARTFAIRS, BIENNALES AND OTHER SUSPICIOUS CULTURAL EVENTS! AFTER ART BRUSSELS, ART COLOGNE AND GALLERY WEEKEND IN BERLIN, OUR NEXT TARGETS ARE ART BASEL, PRAGUE BIENNALE & THE BIENNALE OF VENICE. WATCH OUT FOR COWBOYS AND INDIANS IN THE CROWD & BEWARE OF THEIR POISONOUS ARROWS. HOWGH!!
BLOOD BROTHERS & SISTERS CAN JOIN US ON OUR SUBVERSIVE PLATFORM, FEATURING DETAILED OVERVIEW OF THE RECENTLY WON BATTLES. AND DON'T FORGET TO SIGN THE MANIFESTO ;-)
with
rick b.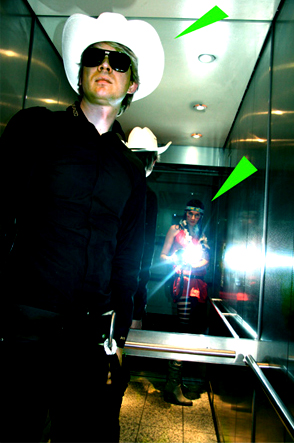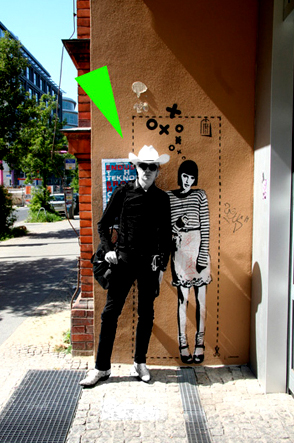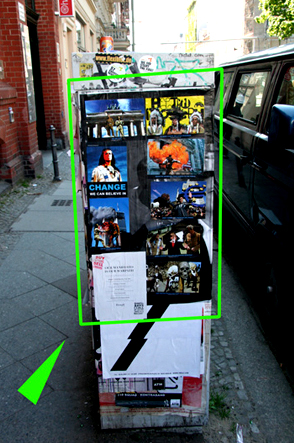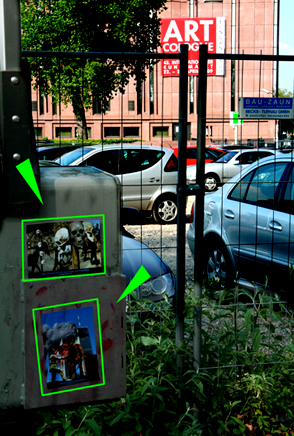 beyond
good and evil
SOLO SHOW @ BASE ALPHA GALLERY - ANTWERP - BELGIUM
DECEMBER 12 2008 - JANUARY 20 2009
with
jeff blind
HAPPY FAMOUS ARTISTS (HFA) RETURN.
MISCHIEVOUS ENEMIES OF FACILE ASSUMPTIONS AND FIRST IMPRESSIONS, THEY PLEDGE TO TEASE THE CASUAL VIEWER AND PROVIDE SPECIAL TEMPTATIONS AND CHALLENGES FOR
THE PHILOSOPHICALLY INCLINED. THEY HAVE CREATED A COLLECTION OF WONDERS INCLUDING A SHIMMERING GLASS AND CRYSTAL BOWLING CHALLENGE FROM NIETZSCHE, HELL'S ANGELS FOR HEGEL AND AN IMMENSE ANGELIC CREATION WITH A 4 METRE FEATHERED WINGSPAN RESPLENDENT WITH NEON, SWAROVSKI CRYSTALS AND WITTGENSTEIN'S REPRESENTATIONS. THEY ALSO PROMISE TO PROVIDE A SAFE PUBLIC INSTALLATION INVOLVING A MALIGNED ARTWORK INFAMOUS FOR ITS RUMOURED OCCULT POWERS OF PYROMANIA. IN RETURN FOR SHOWERING THEM WITH RICHES, CONNOISSEURS MAY BE PERMITTED TO PURCHASE SOME OF THEIR WORKS. A SENSE OF HUMOUR, A LINGERING GAZE AND AN ACTIVE MIND ARE RECOMMENDED FOR MAXIMUM AUDIENCE PLEASURE, DO NOT LEAVE HOME WITHOUT THEM.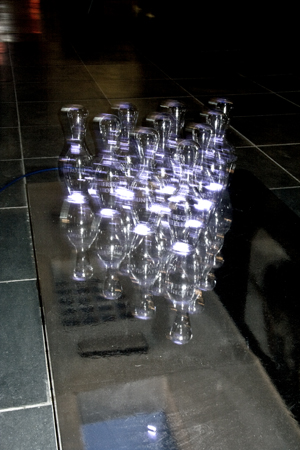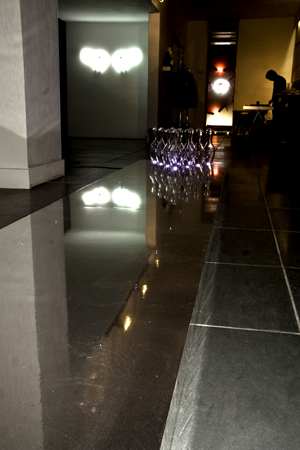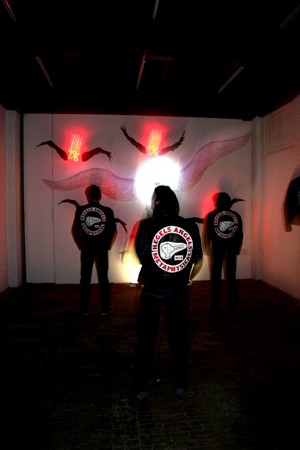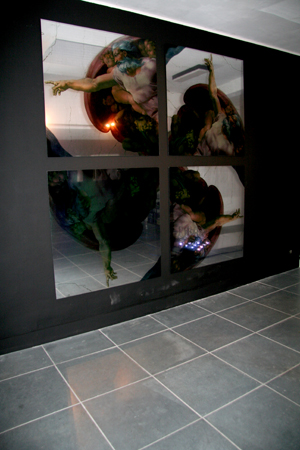 BY VIEWING THESE PAGES YOU GIVE UP ALL YOUR RIGHTS. THEY NOW BELONG TO US. SPREADING CRITICISM ABOUT HFA IS PUNISHABLE BY DEATH.