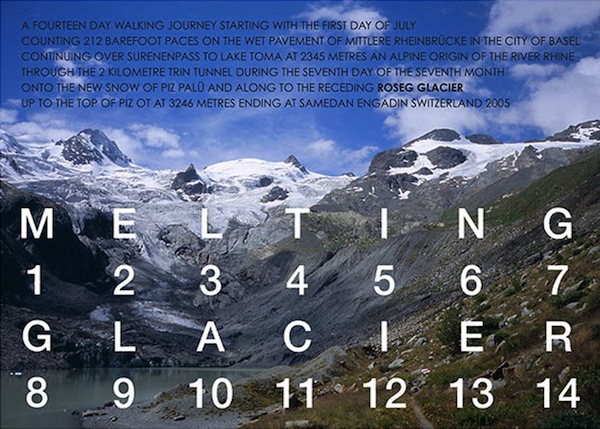 While browsing the listing of Art Rotterdam, we noticed that Galerie van der Mieden was showing work by British conceptual artist Hamish Fulton (have a quick look at his website, it's amazing). Fulton was recently described by the Guardian as "an artist among walkers, a walker among artists". Walking is indeed the constant theme through his impressive body of work. He walks alone or in group; along coastline or in the mountains; for days or for weeks; in England, in Japan or anywhere in the world.
His work consists out of pictures and/or text, but interestingly enough he doesn't describe what he sees during these trips but rather draws the attention of his audience on what is not there. This emptiness and room for interpretation makes his work so fascinating. It talks about distance in all his meanings.
Born in 1946 in London, Fulton went to St. Martin's and the RCA in the sixties. His work is included many high profile private collections and museums and the artist is represented by Galerie van der Mieden in Brussels and Maureen Paley in London.