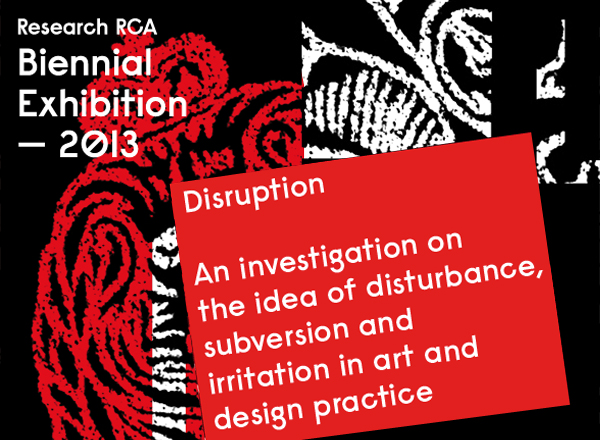 The 2013 Research Biennial Exhibition of London's Royal College of Art starts tomorrow and will run during the entire week, offering an opportunity to see works of 30 young researchers in the fields of art and design. Curated around the theme of Disruption, the exhibitors (from all six schools at the RCA, including Architecture, Design, Fine Art, Humanities and Material) responded to this concept by either producing new work, or by closely connecting their existing research to this subject. Don't miss the private view on Tuesday evening, from 6–9pm, in South Kensington
Go to the Biennial's website for the venue's address, the list of participating artists and the full program of events accompanying the exhibition. The entrance to the exhibition and all events is free.
A book, exploring the idea of Disruption in art and design will also be published as a part of the exhibition.