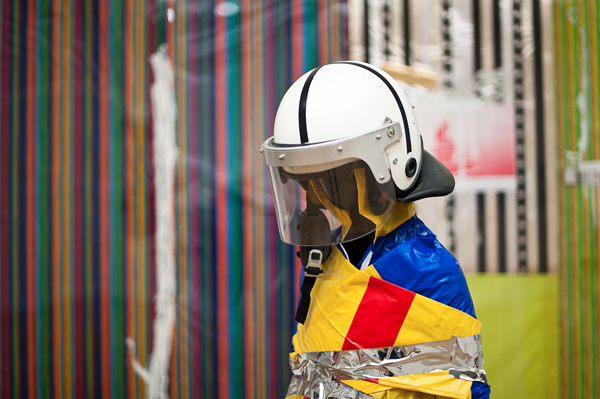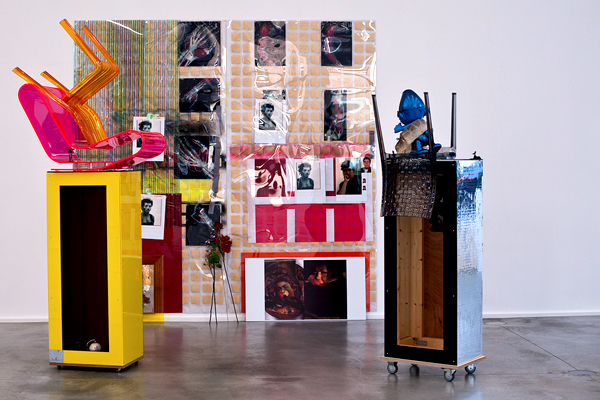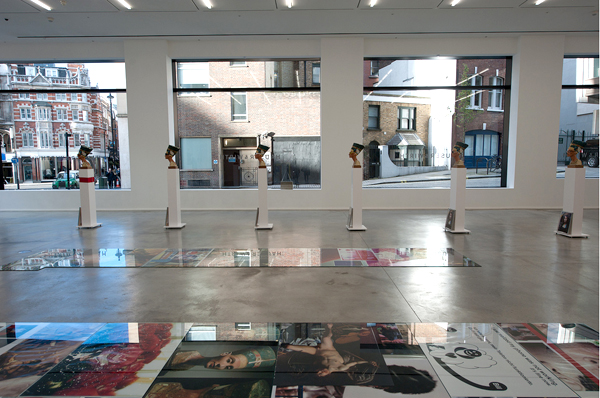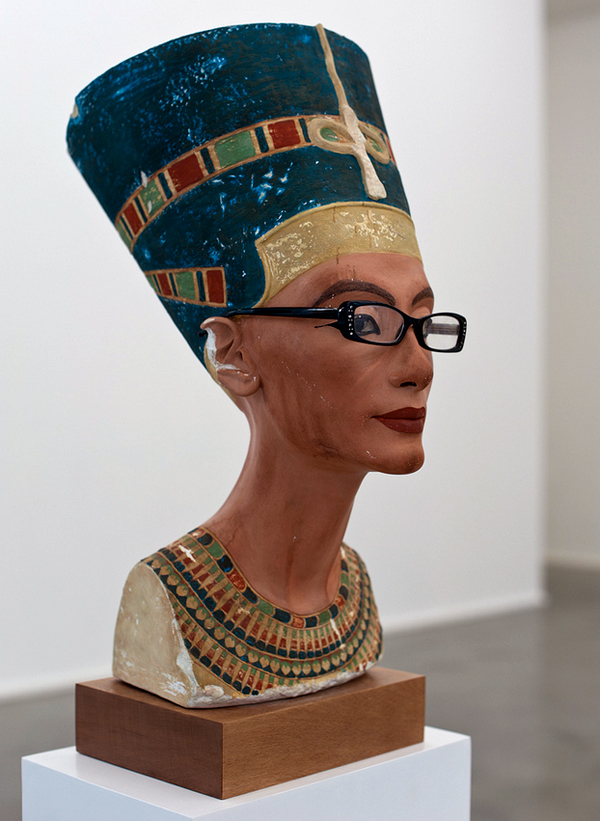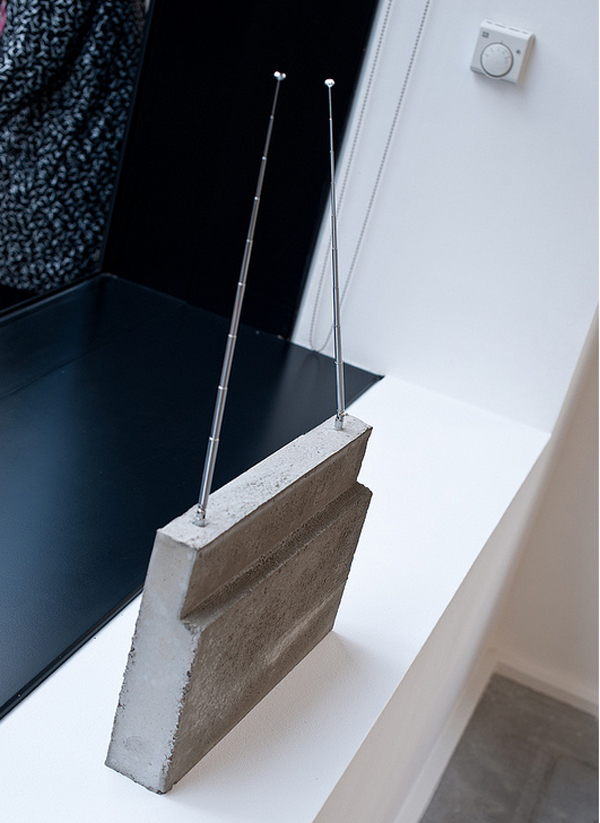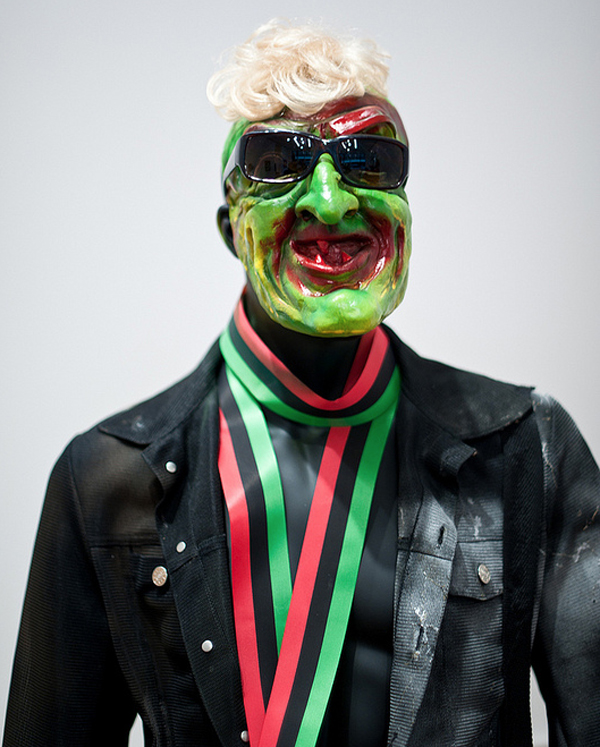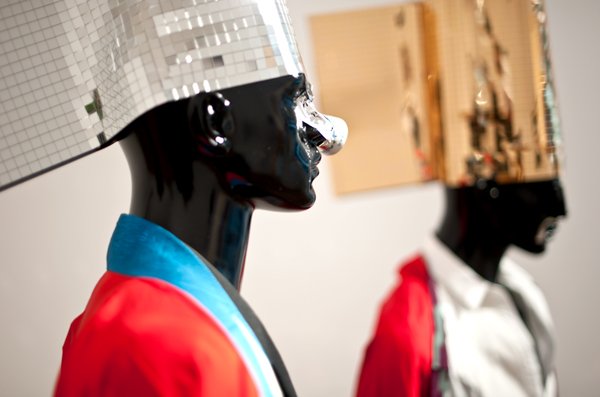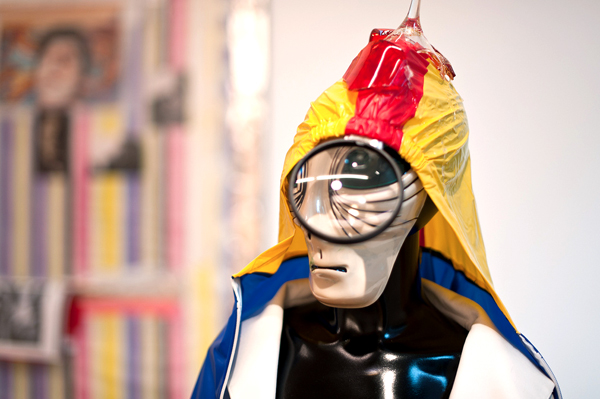 Isa Genzken's solo – more photos on Flickr – opened last week at both Hauser & Wirth Savile Row locations. Genzken makes installations using ready-made objects (clothed shop mannequins, toys, pieces of furniture, props, accessoires etc.) from all kinds of materials: fluorescent plexiglass, plywood, concrete, iron, plastic, mirror foil, wallpaper, leather and various fibres. Mixed in absurd compositions, they're presented either on a pedestal, as wall collages or as figurative sculptures, looking funny, flashy and fantastic. The artist lists as her main inspirations pop art, modernist architecture and the urban chaos.
The North gallery has six pedestal works, series of seven columns with colored plaster Nefertiti busts wearing various sunglasses, two wall collages and two rows of photographs and prints installed on the floor. Our favorite piece is probably The World Receiver: a small concrete block with antennas, installed by the windows. The South gallery has many of the mannequin sculptures, a Donald Duck painting and, in a separate room, a surprisingly minimal, geometric wall collage from large metal plates.
This is yet another great show we've seen at Hauser & Wirth over the past months, together with Thomas Hauseago, Ron Mueck, Andy Hope etc. It will be on till 12th January 2013, so you have time enough to drop by in the coming months, but make sure you won't miss it!