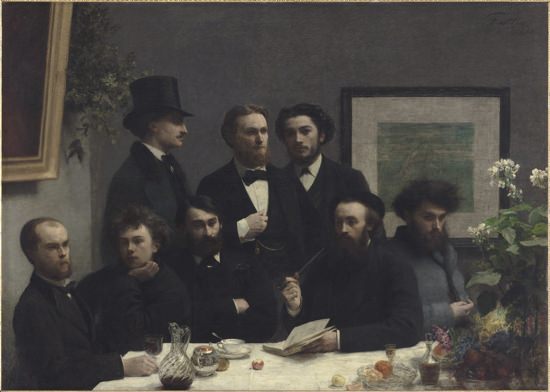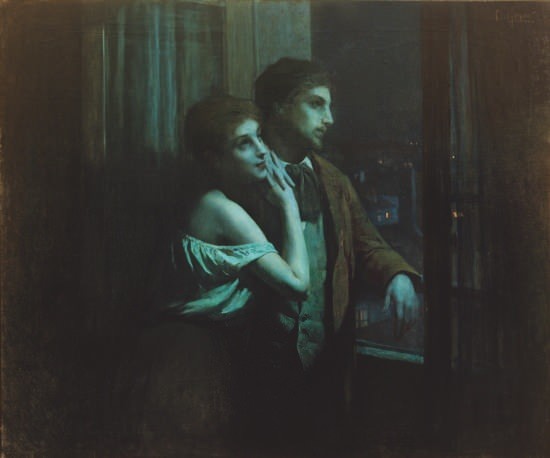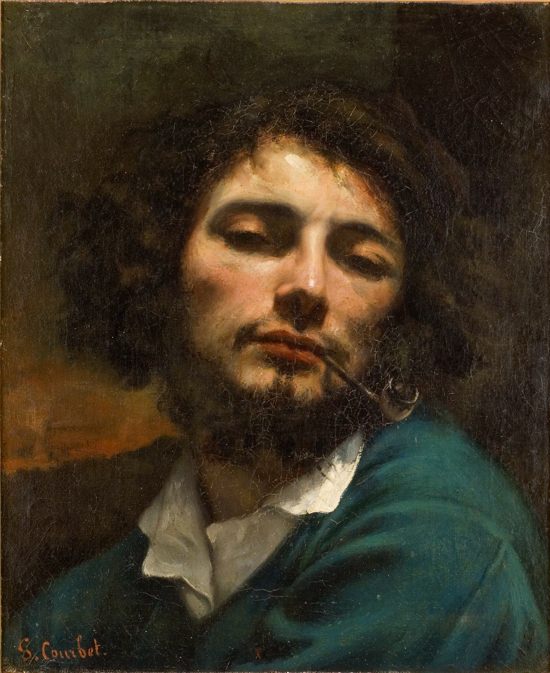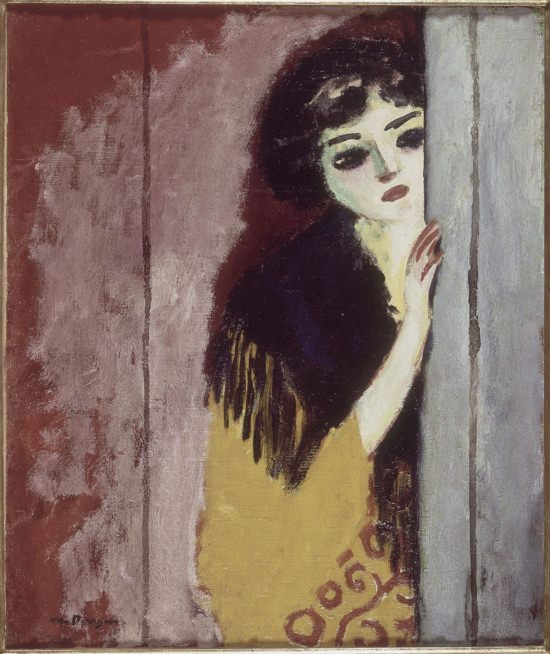 The Grand Palais is currently treating us to yet another rambling show with deep political undertones, and it's not as bad as one might think, although soul and space searching will both be required of the visitor who hopes to uncover its redeeming qualities. Running until January 13, 2013, the show supposedly takes us through a tour of « Bohemia », starting from the cliches of antiquity to today's enlightened times, through (and this is the period the exhibit draws its pull from) the delightfully fanciful notions of romantic artists.
Spread across two floors, it is divided in two halves, that more or less mirror the actual space in which it is installed: the garbage on the ground floor, the works worthy of attention on the first. « Garbage » is not a word we use lightly: in no particular order, the ground floor seems dedicated not to Art but to political brain-washing about immigration, the future of Europe (as seen through its re-written past) and the sad story of unidentified but still heroically displaced peoples. As for the works, they appear to have been collected from the storage basements of brand-name museums, with the single goal of giving them a good airing.
In many ways, this is a worthy discourse, and one could successfully portray the hardship some European « tribes » (or groups or peoples) have, for political or religious reasons, faced for centuries. No issue there, and far from us the thought of refusing a little soul-searching: there are sad, harrowing stories to be told, and, in our times of political turmoil, we might all benefit from remembering key lessons of the past. However, this being an Art show, we would expect at least some Art, and this being a leading European museum, we would expect some logic or precision in the discourse. Alas, we could find none, whether in the inaccurate, moralistic, patronising texts or the sad collection of hastily daubed rejects they introduce.
The situation improves markedly as the show tackles the promised topic, bohemia — as opposed to vaguely defined « bohemians », who have nothing whatsoever to do with bohemia and deserve a proper ethnographic or sociological study, which the Grand Palais, as an essentially visual institution, is not qualified to offer.
Upstairs, the diverse selection of canvases, manuscripts and artefacts offers pleasing and interesting insights into XIXth and XXth century notions of bohemia, as they applied to society, private lives and the work of individual artists. Even the museography suddenly seems to hit its stride, as the visitor is provided with airy, well laid-out and well lit rooms into which the works can be properly appraised and enjoyed.
From Montmartre's bustling and shambolic social life to romantic ideals of tortured solitude, every aspect of the bohemian ethic and aesthetic is examined through whimsical drawings, spontaneous canvases, historical photographs and bona-fide artefacts from a long lost cityscape. A touching interlude is provided by a small display on Verlaine and Rimbaud, introducing a touch of humanity into what has now squarely entered the realm of History.
In truth, there are two shows in one, and we encourage you to go see the upstairs part without delay, that is to say the part that actually deals with « bohemia ». As for the sad brain-washing, we can only hope that it will, somehow or other, inspire someone to present a show of Slavic and European Art in which works can inform each other, properly framed by the required analyses.
Photo credits
3. Henri Fantin-Latour (1836 – 1904), Coin de table, 1872, Oil on canvas, 160 × 225 cm, Paris, Musée d'Orsay, Donation de M. et Mme Emile Blémont, 1911, © RMN (Musée d'Orsay) / Hervé Lewandowski
2. Charles Amable Lenoir, Rêverie, 1893, Oil on canvas, 119.9 × 143 cm, Collection particulière, © Mille / Realis
3. Gustave Courbet (1819 – 1877), L'homme à la pipe, 1846, Oil on canvas, 46 × 38 cm, Montpellier Agglomération, Musée Fabre, © RMN / Agence Bulloz
4. Kees van Dongen (1877 – 1968), La Gitane (la curieuse), circa 1911, Oil on canvas, 54 × 45 cm, Paris, Centre Pompidou, Musée National d'art moderne / Centre de création Industrielle, Legs Georges Grammont 1959, Legs à l'Etat français pour dépôt au Musée de l'Annonciade, St. Tropez, © RMN / Gérard Blot / ADAGP, Paris 2012