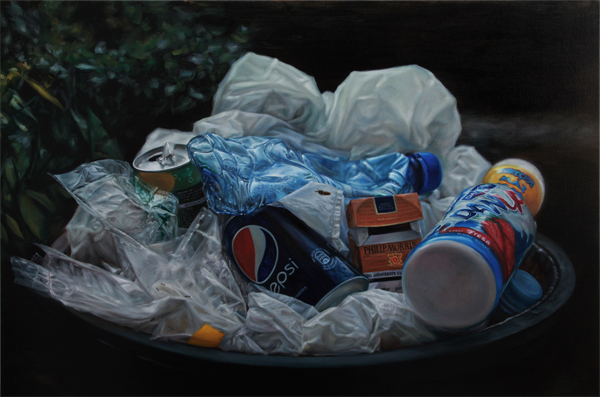 Next Saturday opens Cindy Wright's solo show Silence of the Night at Ron Mandos gallery in Amsterdam. Cindy takes photographs of carefully selected objects, people or themes and transform them into hyperrealistic paintings. The very contemporary – both conceptually and visually – topics get a classical makeover by building on tradition of still life painting and themes of Vanitas.
The exhibition runs from 27th October till 24the November. Don't miss it!
In parallel with Cindy's show the gallery will also present works by Israeli video artist Dana Levy.