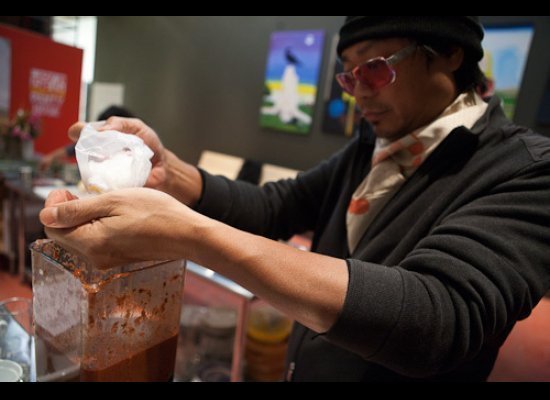 Rirkrit Tiravanija will present his performance Soup/No Soup at Le Grand Palais in Paris this Saturday. A unique opportunity for the Paris readers of this blog to experience a work by one of the most exciting artists of the moment. The main space of Le Grand Palais will be transformed into a festive 12hr banquet. Visitors will be offered a bowl of Tom Ka soup – a spicy hot Thai soup.
This performance – a large-scale version of an earlier artwork presented by Tiravanija in 2011 at Gavin Brown's enterprise in NY – is meant to get the art crowd's appetite flowing for La Triennale 2012 at the Palais de Tokyo and other institutions.
Without doubt a must-see/must-taste when you happen to be in Paris this weekend!
image via the huffington post