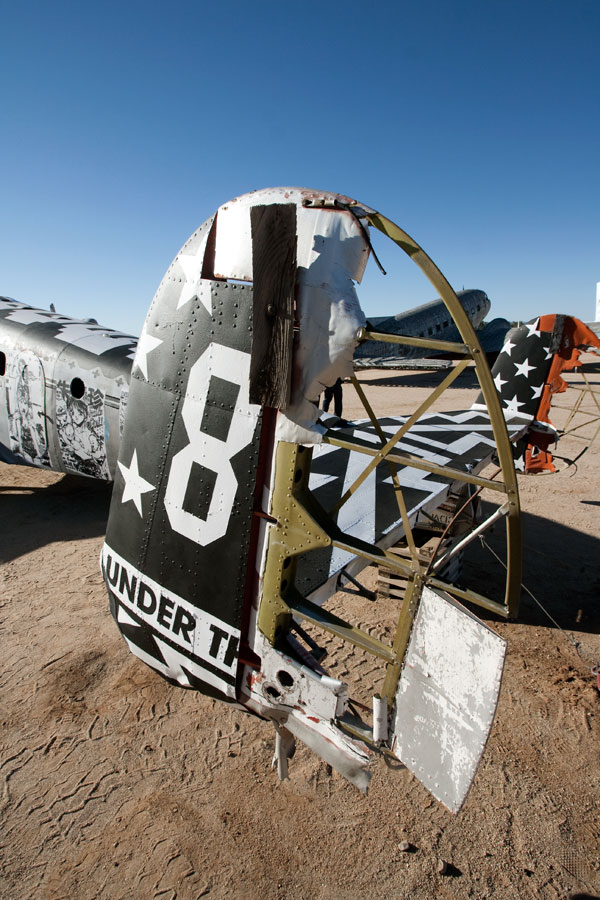 If you plan a trip to the West Coast before May 31st this year and will be passing near Tucson, Arizona, make sure to drop @ Pima Art and Space Museum to see The Boneyard Project: Return Trip, an amazing show involving disused military airplanes that have been transformed into gigantic art installations by Faile, Andrew Schoultz, Retna, How & Nosm and Nunca, with Bast's & Saner's cockpits joining the lot. The idea for the project was conceived in 2010 by Eric Firestone, and the show – organized with curator Carlo Mccormick – has opened to public just couple of weeks ago.
While Tucson is not immediately the most obvious holiday/cultural destination, the chance of experiencing art in these settings in unforgettable (as we can witness from our own road trip through Nevada and The Goldwell Open Air Museum). So go see if you can!
Also on display are pieces from last year's Nose Job show @ Eric Firestone, featuring Aiko, Crash, Daze, El Mac, Ron English, Shepard Fairey, Futura, Erik Foss, Tara Mcpherson, Richard Prince, Lee Quinones, Kenny Scharf, and many more.
All photos via Juxtapoz, courtesy of The Flop Box
h/t This is Crap