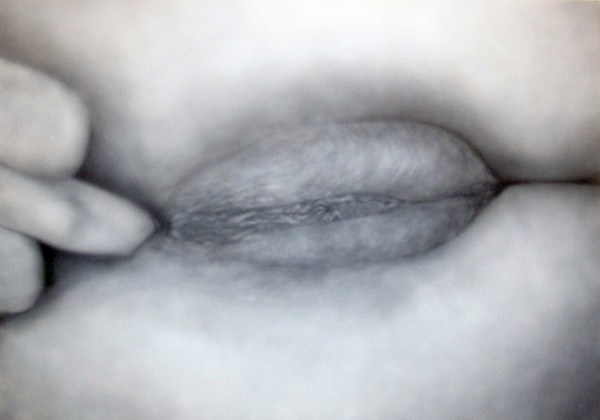 We've been following Betty Tompkins and her incredible paintings for a while now – and the great news for our former hometown is that her next show will open in Rodolphe Janssen gallery on the 16th of February! So head over to Brussels to experience the into-your-face sexiness & exceptional craftsmanship that goes into these cocks & pussies! Respect.
As we were noticing yesterday on the exhibition of Lucian Freud (not to miss!!!), that kind of craftsmanship comes with talent but also with years of intense work. Betty Tompkins has been making her diagnostical close-ups of cunts, masturbation, kissing and of penetration since early 1970s, basing herself on hardcore pornographic magazines. With painting on a scale starting from 1,5 m, "this is sex, but on an Olympian scale", as Martin Herbert fittingly puts it in Betty's recently published monograph.
The exhibition will run till March 17th.