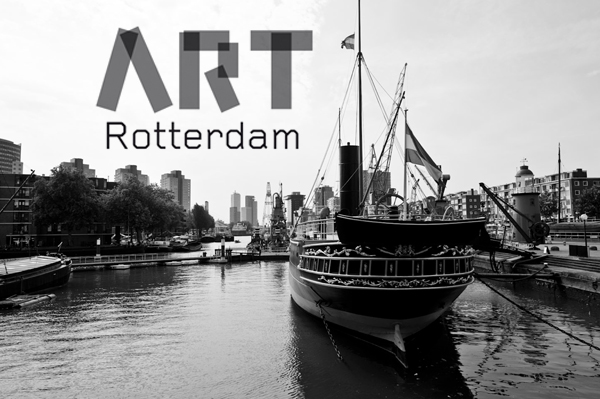 Right at this moment Art Rotterdam opens its doors for press & VIPs. And it is the first time that we feel somewhat nostalgic about the continent we left behind – as we, sure as hell, woud have liked to stroll through the Rotterdam halls right now! These are some of the stands we would be heading to & artists we would want to see:
Philip Gilissen @ Wilfried Lentz (NL), Zachary Formwalt @ D&T Projects (B), Line Gulsett @ Torch (NL), Benoit Platèus @ Baronian Francey (B), Gabriele Beveridge @ Rod Barton (UK), Eva Kotatkova @ Hunt Kastner (CZ) – besides many others from the promising selection of galeries (Cokkie Snoei, Fons Welters, Diana Stigter, Delta, Gabriel Rolt, Ronmandos, Grimm Gallery…).
In parallel with Art Rotterdam, there are 4 satellite fairs, all within walking distance from the main fair.
RAW Art Fair is the new kid on the block, organized by Bob Smit and presenting 49, mostly Dutch, galleries and with some great artists on the list! Look out for Tinkebell, who will be saving a broiler, Paul Van Den Hout, Mitsy Groenendijk, Sander Reygers, Olaf Mooij and Space Cowboys, to name just a few.
Re:Rotterdam, an initiative of Galerie 10, is in its 2nd year and expanding – presenting 20 galleries & more than 100 individual artists within 8 floors of an empty office building. Head straight up to the 8th floor to see the works of Niels Post & Jeroen Bosch; then look up also the stand of V&B.
Paviljoen Rotterdam, organized by 4 young galleries from Rotterdam, amongst which Zic Zerp, Frank Taal & Mirta Demaere. Definitely worth checking.
Finally, Object Rotterdam is a fair for contemporary design and showing limited design editions (with Joep van Lieshout in the selection jury).
All 4 events run till Sunday the 12th. Enjoy!
(note: Trendbeheer will be on site & will undoubtedly do an ab fab & detailed report from all important happenings, so stay tuned)