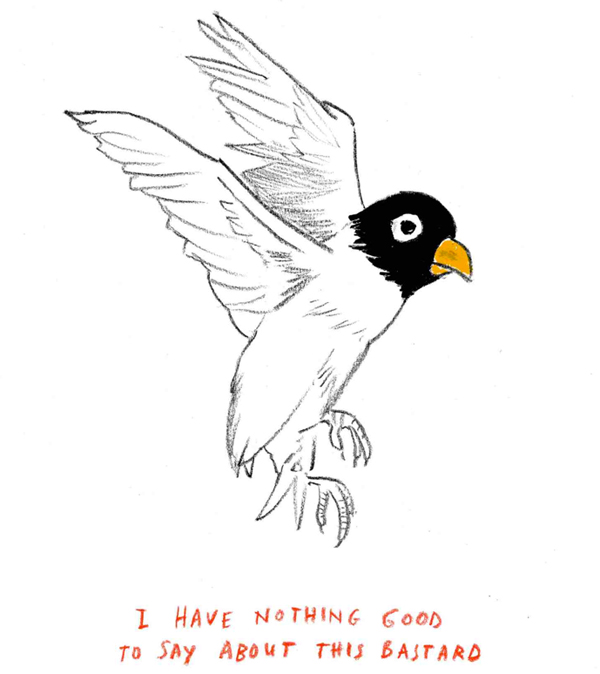 'People who see a drawing in the New Yorker will think automatically thats it's funny because it is a cartoon. If they see it in a museum, they think it's artistic; if they find it in a fortune cookie they think it's a prediction.' – this Saul Steinberg's quote introduces A Perfect Day, a group show that started last week @ Westergasfabriek in Amsterdam. Presenting 50 international artists which use drawing (with texts) as their main medium and artistic form of expression, it includes stars as Saul Steinberg, Raymond Pettibon, David Shrigley, Ian Stevenson or Dan Perjovschi, as well as number of great Dutch artists such as Han Hoogerbrugge, Bert Mebius, Martyn F. Overweel, Koen Taselaar, Claudie de Cleen and many others.
A Perfect Day is a continuation of an exhibit called 'Lots of Things Like This' which was organized by Apexart in NY in 2008 and curated by Dave Eggers, founder of the publishing house McSweeney's.
The exhibition runs February 24 and seems like it's definitely worth a trip to Amsterdam!