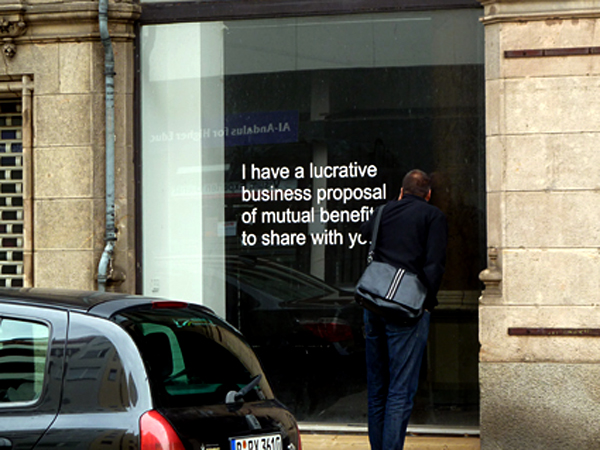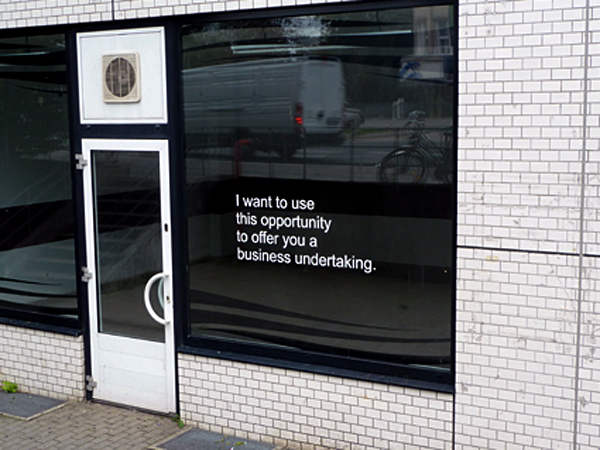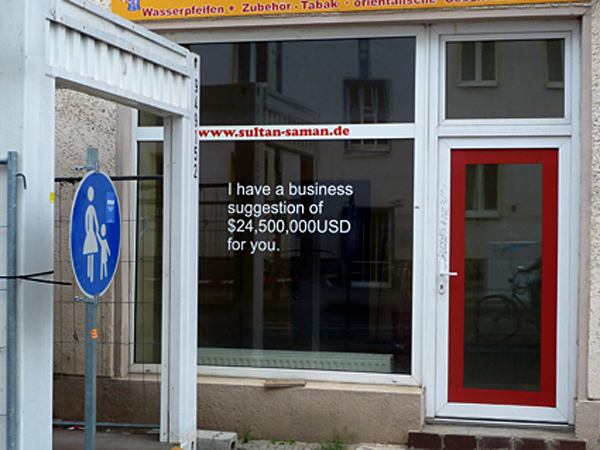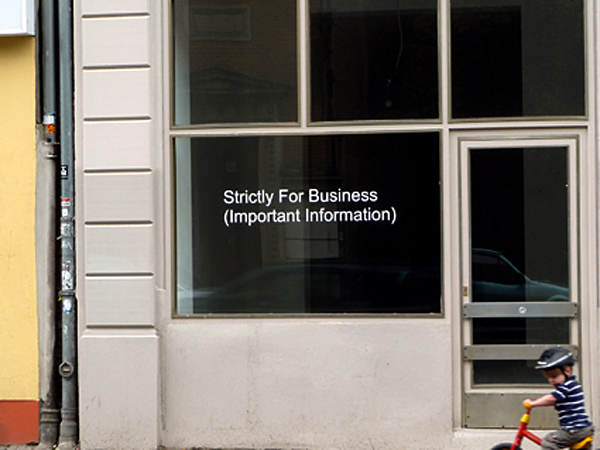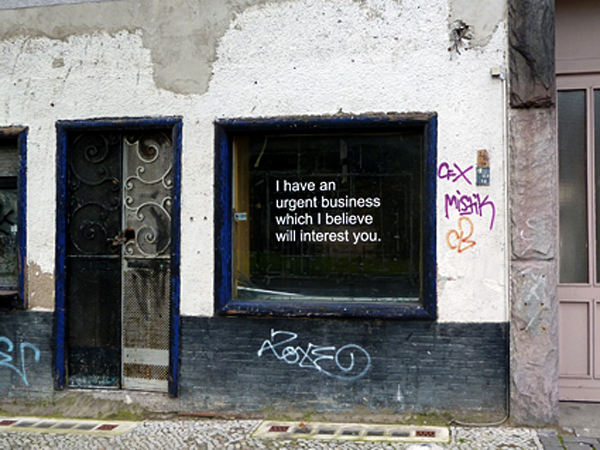 After Berlin, Niels Posts is bringing his Business Proposals to Brussels. Watch out for his adhesive messages on various locations through the city!
For this project Niels collects sentences from business proposals that are being emailed to him and plots them out as vinyl adhesive letters. He then searches suitable vacant commercial windows & pastes the sentence on them. The business opportunities offered by vacant shopping spaces allude beautifully to the empty promises of the email spammers.
Nice extra touch (not only) for typophiles: the letter font used is Arial, one of the ten Core fonts for the Web.